Increased competition for talent and a new world order for hybrid and remote work environments continue to push companies to establish budget protocols around tech equipment promises and embrace internal management programs around equipment.
Businesses who haven't taken these steps should come to terms that this is the "new working world" or get left behind, according to Paul Farnsworth, CTO at DHI Group, Inc., the parent company of popular tech job search engine Dice. "Survey after survey have demonstrated that technologists and other employees overwhelmingly prefer hybrid work (i.e., working from home a few days per week) or all-remote work," Farnsworth said. If working from home in some capacity is the 'new n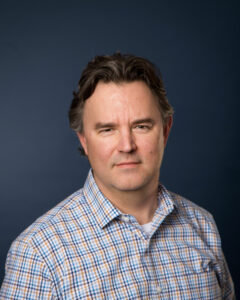 ormal,' workers need to be equipped with everything possible to do their jobs effectively, whether that's standing desks, new hardware, or stipends for equipment. If these needs aren't met, then workers can't do their jobs effectively—and given the technologist job market at the moment, they could likely take their experience and skills to a competitor."
In addition to or rather than provisioning with specific equipment, some companies may provide stipends to be used as employees see fit, according to an Employers Council article by Laurie Enke, MBA, SPHR, SHRM-SCP. While four states, along with Seattle and Washington, D.C., require companies by law to reimburse for expenses, Enke said there are many reasons companies who haven't offered this benefit may wish to reconsider. Employers can realize an estimated $11,000 per hybrid-work employee captured through "increased productivity, lower real estate costs, reduced turnover and absenteeism, and better emergency preparedness."
What used to be considered "asks" are now commonly viewed as standards such as laptops, headphones, monitors, keyboards, and the like. Some of the talent asks may not be able to be met, but it doesn't hurt to ask, said Sean Casey, corporate recruiter for Atlanta-based tech integration and management firm iVision. While he has seen a standing desk request declined, the company has been offering $150 monthly stipends for internet service and smartphone plans well before the pandemic made the perk more popular as a bonus offering during hiring.
"I think every company should be considering stipends if they aren't already," Casey said. "We were doing this before Covid and having a stipend is a helpful tool especially for Wi-Fi/cellular services. It shows good faith from companies to cover a percentage of these costs. It shows the company cares about you and your wellbeing."
Organizations should not only try to catch up with recent changes, but also plan ahead for possible financial incentives the economy might demand, which could include gas vouchers if return-to-work is an angle or spending more on payroll, Casey pointed out, continuing, "This whole pandemic has shown you have to be flexible in general," Casey said.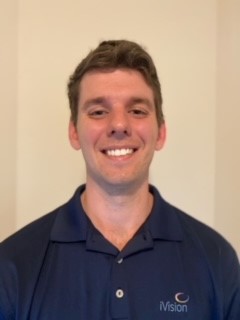 Efficiency and security are often reasons for restrictions on equipment requests; it can be simpler on the management side to maintain standard devices within secure parameters.
"We have made laptop exceptions if they want to use theirs," Casey said. "If it's secure and we can accommodate, we're happy to be flexible — if it makes sense on both sides."
Farnsworth too cited security as a leading consideration with device management in this increasingly remote workplace environment, calling out opportunities for employee cybersecurity engagement, especially in a bring your own device (BYOD) environment.
"With the rise of remote and hybrid work, protecting a company's infrastructure and digital assets has become more complex," he said. "Workers are no longer closed off behind corporate firewalls and other cyber-protections; they're out in the world, often using their personal devices to get things done. As companies figure out their onboarding, BYOD, and other policies, they must keep this kind of security top-of-mind.
"Depending on the organization and industry that could mean restricting work activity to certain devices; it may (and probably should) mean incorporating extensive cybersecurity training into the onboarding process. Whatever route enterprises decide to take, securing corporate data from internal and external attack is a primary concern."