Position yourself
for success.
Our Personal Branding expert has created packages that are designed to boost your value proposition. Learn how to spotlight your expertise to gain recognition for, accolades, certifications, and other business-driven wins.
AOTMP®'s mission includes bringing telecom, mobility & IT management professionals together to help advance the industry while contributing more value and impact to their respective organizations.
To align to that mission, AOTMP® is excited to introduce Professional Development and Personal Branding.
What is Personal Branding?
Personal Branding – simply put, is the intentional positioning of individuals, teams, and organizations for success. 
Articulate your value and stand out with confidence
Gain visibility and recognition for your expertise
Build influence and authority in your industry
Elevate your credibility
Differentiate yourself from the competition
Increase your circle of influence and network
Advance your career
Make a greater impact
Who can benefit from Personal Branding?
Our branding packages are designed and customized for the following audiences:
who desire career advancement and are feeling stuck.
CEOs, Executives, Mid-level Managers, and Business Owners
who want to position themselves as industry thought leaders and stand out from the competition.
Individual Contributors and Academics
who want to get ahead in their careers and want to understand how to have their expertise and experience be more discoverable.
 who are looking to start a career in the telecom, mobility and IT management industry
who are in search of a new position with a new organization.
who want to provide employee development, understand personal branding to help train employees on personal branding, use of social media and social selling.
who want to offer professional development opportunities.
PR Agencies, Executive Communication Managers and Coaches
who need inspiration and training on personal branding strategies for their clients, CEOs, or themselves.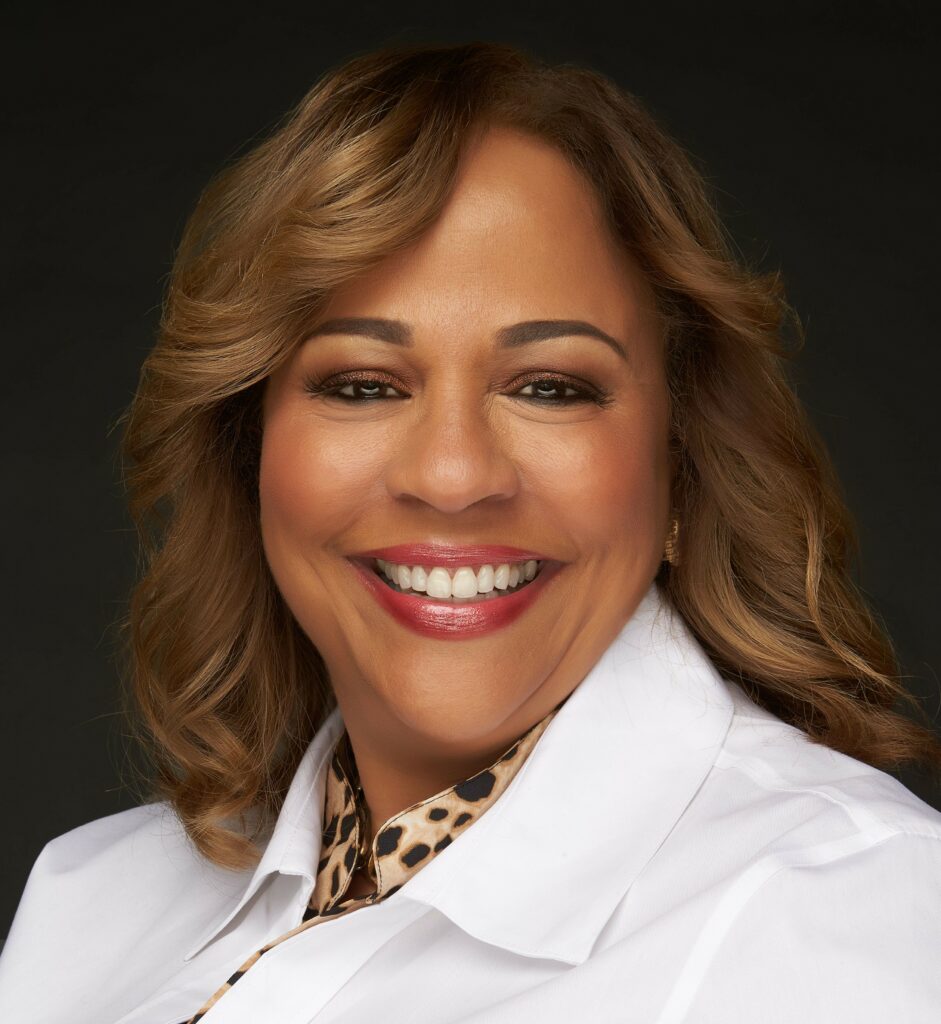 Yolanda M. Smith, MBA, CPBA
AOTMP® Personal Branding Services is powered by Branding 4 Success, a team with significant expertise in personal branding both for individuals and teams who clearly understand the value of people, when thinking about their role in advancing the industry.
Personal Branding Packages
Choose which one of our two packages best suits your needs.
Professional Development Package

$299
This package is designed to provide a comprehensive understanding and skill building approach to elevating your career.
We take you from concept to action through a series of on-demand videos and workbooks, where you will be introduced to several topics that will help you to create your personal vision, brand story, strategic roadmap, and a positive digital footprint. We will also introduce several concepts that support a growth mindset, and take you through the brand discovery process to develop a powerful personal brand.
Explore the power of mindset, mediocracy, limiting beliefs and the 4 C's of success. Your mindset is the framework of where you will go. It is a culmination of your attitudes, beliefs, and behaviors.
You will learn the 4 C's of confidence, because confidence is king to ensuring you can communicate and connect with others.
And finally, it is critical to know your "Why". Connecting your purpose to the work you do can bring meaning and satisfaction which directly impacts performance.
Designed to help you understand the value, impact and benefits of a powerful personal brand. Learn how your brand can build influence, authority, and visibility to help you earn more, lead more, and win more. We introduce branding concepts that will help you articulate your value, live authentically and stand out to position yourself for career advancement or business growth.
You will gain confidence to tell your story.
After all, if you are not telling your story, someone else is, and that's risky!
Now that you have a story, what are you going to do? In this segment, you will roll up your sleeves, it's time to get tactical. Using your Personal Brand, your "Why", and your Vision statements, you will create a strategic roadmap for success. You will develop or refine your personal vision statement with clarity and purpose.
Without a vision, how will you know if you arrived at your destination? You will take inventory of where you are today and develop your personal strategy to create your 90-day goals for action and impact.
Goals without action is just a dream! In this segment we share how to establish a measurement plan, evaluate your progress and pivot! We examine the power of social media and how networks and connections build influence and advocacy for our brand. You will learn and activate steps to create a positive digital footprint from essential elements to the "Watch-Outs", and to wrap up, we provide tips on how to manage through a brand crisis.
It takes 20 years to build a reputation and only 5 minutes to destroy it.
With this package, you will:
Personal Branding Plus Package

$799
It is important that you take control of your image and reputation to achieve the rewards you desire.
If you are ready to take your career or business to the next level, build influential networks and take control of your destiny, we will walk you through the essential steps for creating and mastering your Brand Signature to build influence and power to earn more, lead more, win more.
With this package, you will:
Yolanda had an EXCELLENT energy level and I walked away with very clear action items for myself, my direct reports, and the associates I mentor. She packed a lot into an hour and I came out of the session very energized.
I received so much positive feedback from your personal branding seminar! Employees that have been with the company for 15+ years mentioned that a professional and personal development opportunity, so good like this one, has never been offered to them.
Yolanda, I just wanted to thank you. Your energy and passion came through loud and clear. It was one of the best talks on owning your career I have ever heard! Thank you so much for your vision and inspiration. I look forward to taking the next practical steps toward owning my career. Thank you!
So inspiring and motivating! Yolanda has the "it" factor and engages the audience with real world practical advice on Personal Branding.
Working with Yolanda has changed my life! Hiring her as my coach was the best investment I have ever made. I immediately began to see the results in the way I handled my business and my brand. I have worked with coaches in the past, however Yolanda really challenged me to go deep within.
She is authentic, enthusiastic, and provided immediate actionable activities I can do to develop my personal brand and move my career forward.
Seriously, one of the most immediately impactful workshops I've taken since joining Elanco/Lilly.
Yolanda I needed your message 20 years ago when I started my career. Your presentation was relevant, authentic, timely, full of wisdom, power and Grace. Thank you, Thank you, Thank you.