Your industry source for all things Telecom, Mobility & IT Management.
At AOTMP®, we are about supporting the industry you work in every day. That means being the trusted go-to for news, articles, research, case studies, and more.
Our publications provide critical industry information to the more than 10 million global professionals working in telecom, mobility and IT management, and serve as a crucial outlet for industry news and education.
AOTMP® Insights is the official industry publication of the Association of Telecom, Mobility & IT Management Professionals. New issues on the 10th of each month deliver case studies, interviews, profiles, and thought leadership perspectives that explore financial, operational, technical, legal, regulatory, and business impact topics.
Industry leaders each month.
pages of hot industry topics.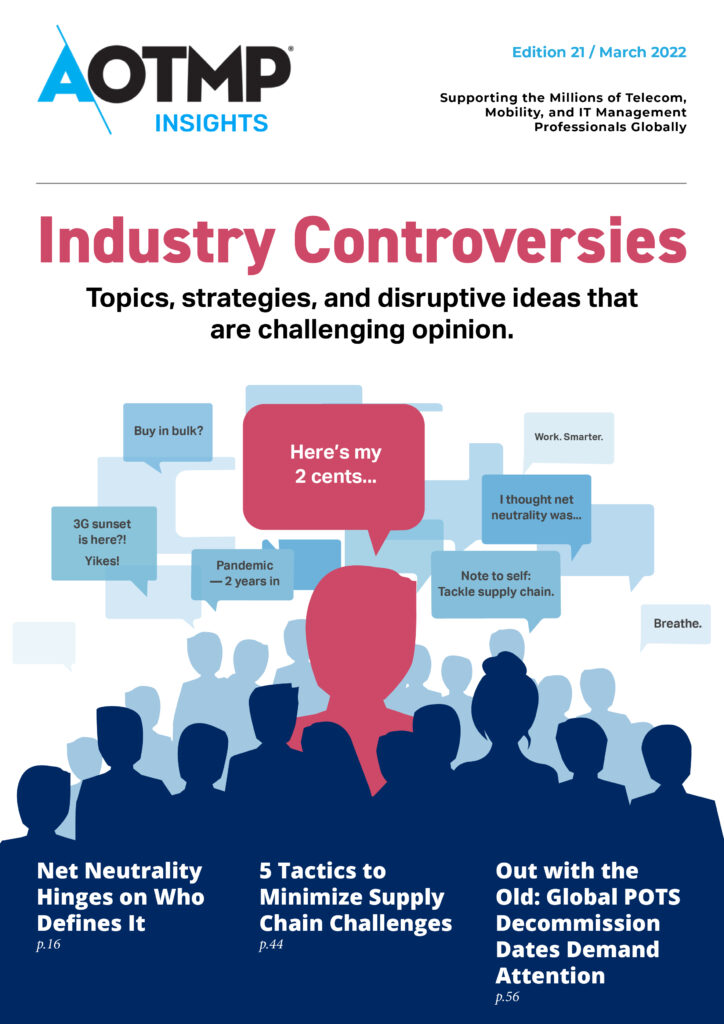 Many resources are available on AOTMP® Connect, our online member community. These helpful resources drive day to day excellence and efficiency for you and your team. Popular resources include:
AOTMP® also publishes whitepapers and case studies from a variety of topics from the industry:
These informative publications provide decision makers with evidence based outcomes and ideas to bring into their own organizations.
In depth stories provide the context of real-world application, results, and business impact from around the industry.
Get in Front of Our Audience
Your marketing plan defines the path to your goals and guides your decisions throughout the year. AOTMP® is the industry association to trust with your message. We will work together to develop customized, integrated marketing campaigns that meet the objectives of your organization.