With more than fifteen years of mentoring and coaching expertise, Professional Development coach Yolanda M. Smith will help you to develop a powerful Brand Signature to achieve the rewards you desire.

Position yourself for Success
Our Personal Branding expert has created workshops that are designed to boost your value proposition. Learn how to spotlight your expertise to gain recognition for accolades, certifications, and other business-driven wins. The skills you learn will help you:
Articulate your value and stand out with confidence
Increase your circle of influence and network
Advance your career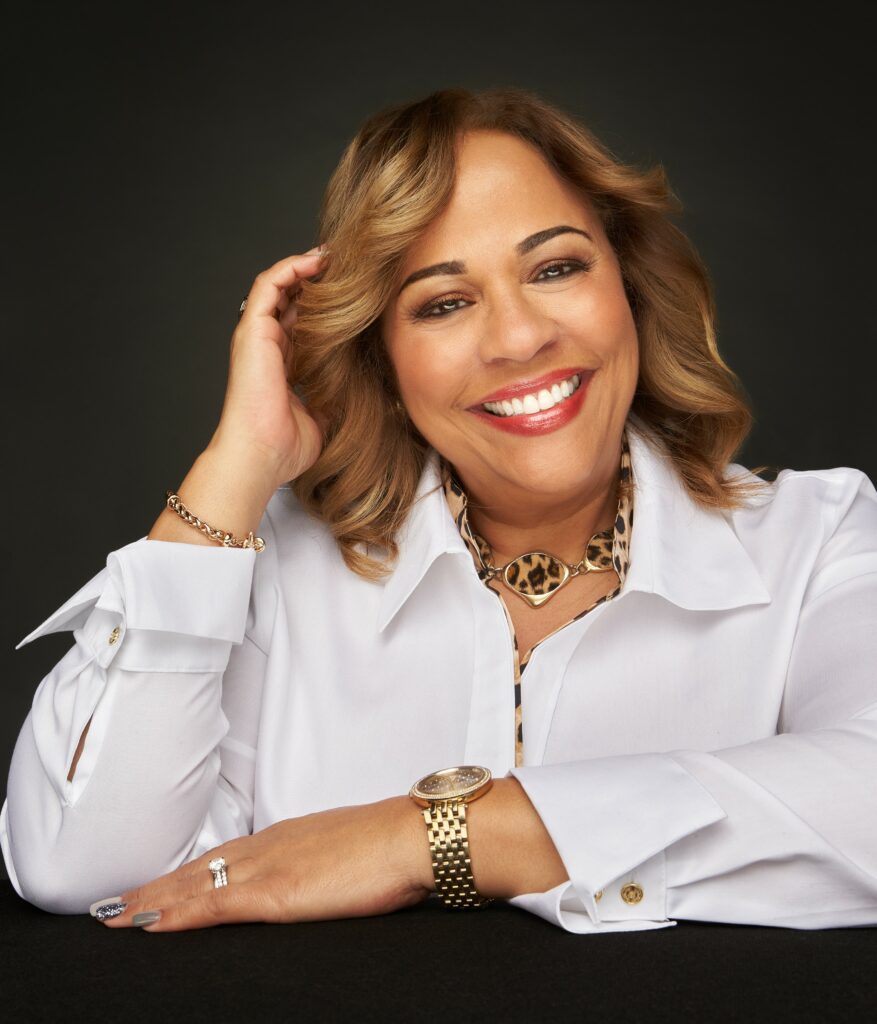 The Women in Tech
Power Series
This online series is specifically designed to equip women with skills that will help them to advance their career goals. 
Now You See Me: Creating and Managing Your Personal Brand
This session introduces the concept of personal branding. In the digital age, personal branding is necessary for the success of any company or individual. Failing to manage your personal brand can lead to misinformation about you or your company. Identifying and using the tools that impact personal branding correctly will ensure that the public sees the reputation and image you want them to see. 
In this session, you will:
Define personal branding and its impact on perception and credibility.
Understand your personal and professional influencers and how to create impact.
Learn the Five Essential Steps to a powerful personal brand.
Creating an Explosive Digital Footprint: The Secrets to Mastering Social Media
With the continued rise of digital and social media, personal branding presents a wonderful opportunity to ignite potential and boost trust, loyalty and engagement between a company and its customers. The eruption of digital media offers professionals the opportunity to have their value and expertise in the forefront like never before. Your brand is also your company's brand. To heighten your personal brand through digital PR, you must be discoverable, memorable, and shareable. It's amazing that so many people have yet to seize this opportunity and make an impactful impression of their life's work while delivering value to their company.
In this session, you will:
Get an introduction into personal branding and why it's so important for you and your company's success
Learn how the digital environment is critical to your brand and success
Receive tips and tricks on how to get the most out of LinkedIn, Facebook, Twitter and other social platforms
Become the CEO of Your Career: Taking Control of Your Destiny
In this session, you will be empowered to take control of your destiny with strategies and practical tips that can ignite your potential, boost your credibility, and increase your influence to position you for visibility and recognition. Yolanda Smith delves into the power of mindset, mediocracy, limiting beliefs and the 4 C's formula. You will discover the importance of owning your brand, setting your vision, and executing a strategic roadmap for personal and professional success.
In this session, you will:
Understand the impact of mindset, limiting beliefs and the 4 C's formula
Learn practical strategies for career advancement
Discuss action-oriented steps to create a strategic roadmap and impact goals
Receive best practices on career mapping and networking
Mentors, Coaches, Sponsors: Leveraging Others to Advance Your Career
Women in Tech & Young Women in Tech Joint Workshop
Organizations adapting to changes in the way we work will transform faster by helping employees find their unique path to learn, grow and develop. Whether you are an individual contributor wanting to take control of your professional development or a leader seeking ways to give your employees additional growth opportunities, understanding how to navigate the organization is essential. Learning how to leverage others expertise, connections and influence can help you go further faster.
In this session, you will:
Learn important factors to advancing your career the workplace
Distinguish between a mentor, coach, and sponsor
Identify key strategies to obtaining mentors and coaches
Understand the value of leveraging OPR (Other Peoples Relationships)
An Introduction to Personal Branding with
Yolanda M. Smith
As a certified brand analyst, my goal is to give you an exceptional and unique experience that will allow you to uncover your greatness and live authentically, articulate your value and stand out to earn more, lead more and win more.
Through my comprehensive, customized coaching program, you will gain valuable insights into how others perceive you. Utilizing the validated 360Reach personal brand survey tool, you will uncover your most prominent attributes, skills, strengths and weaknesses in your current brand and compare how others see you to how you perceive yourself.
I will be alongside you the entire journey to guide you through my replicable Brand Signature formula where you will take strategic and actionable steps to go from insight to action to clearly and confidently create a powerful brand story that connects you to your target audience and positions you for influence and recognition to grow your career or business, enhance your networks and build meaningful and sustainable relationships. You will discover how to create a strategic roadmap for your career, a positive digital footprint, and master your personal brand to name a few. All Packages are tailored to meet you at your level whether you are an executive looking to build more presence and authority, a current or aspiring leader, or skilled professional. My coaching programs are designed to serve your specific needs to ensure you achieve your desired goals and outcomes. I will be there to support, empower and challenge you every step of the way.
Program level and rates vary and are determined by program length and the needs-based assessment conducted during the free discovery call. Program levels range from 4 weeks to 12 months. Schedule your discovery call today to learn more.

Personal Branding Workshops
If the topics introduced in the Women in Tech Power Series interest you, you'll love Yolanda's in-depth workshops.