AOTMP University.

Training & Certification for you or your team.
Our training is different because it's focused on the operational and financial aspects of managing a telecom, mobility, or IT environment.
AOTMP University

helps you and your team...
Access online courses and certification exams that will help you fill gap competencies, up-skill, or re-skill.
Empower your team and enjoy volume discounts for multiple AOTMP University users.
200+

courses of relevant industry topics.
We're creating and adding
new courses

every month.
Here's What AOTMP University Users Have to Say
I really appreciate the quality of training and it's helped me grow professionally.
When we presented our Sakon team members with the opportunity to obtain Specialty Certifications from AOTMP® they jumped at the chance to get on board.  Our greatest challenge was paring down the list of interested learners to the available number of certification slots.  We are looking forward to expanding this program in the future!
I am thrilled that I have had the opportunity to learn from the AOTMP® University. I thought I knew quite a bit about Telecom Billing until I was given the chance to take classes.​
Training is still the #1 strength in my opinion for AOTMP and is a requirement for my team!
AOTMP provided valuable information in the courses I opted for. 
I have been able to grow my departments and show the business the value of telecom / mobility and IT. I have been able to grow my career in my organization as well.
Recent Certificate Earners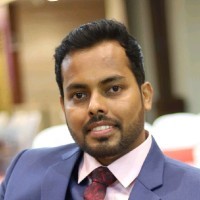 Manager of Accounts Payable Implementations at Sakon
Telecom Asset & Service Management Specialist
Technology Delivery Lead Manager at Accenture
Telecom Audit Specialist I
More ways to access AOTMP University
Whether you want to brush up on just one or two topics, or have previously taken courses and want to get certified, we have ways for you to mix and match based on your needs.
Over 200 courses on specific telecom, mobility, and IT management topics. Each course is just $149.
AOTMP® Certifications are designed to teach and verify knowledge of telecom, mobility, or IT management practices.
Frequently Asked Questions
Can't find an answer to your question?
Certification requirements change to keep up with the times! Check to see if your existing certification is still valid.
Questions?
We're here to help
Get in touch if you have questions or need help deciding what's best for you or your team.