The CEO & CIO Blueprint for Extracting More Business Value from Telecom, Mobility & IT Management in 2023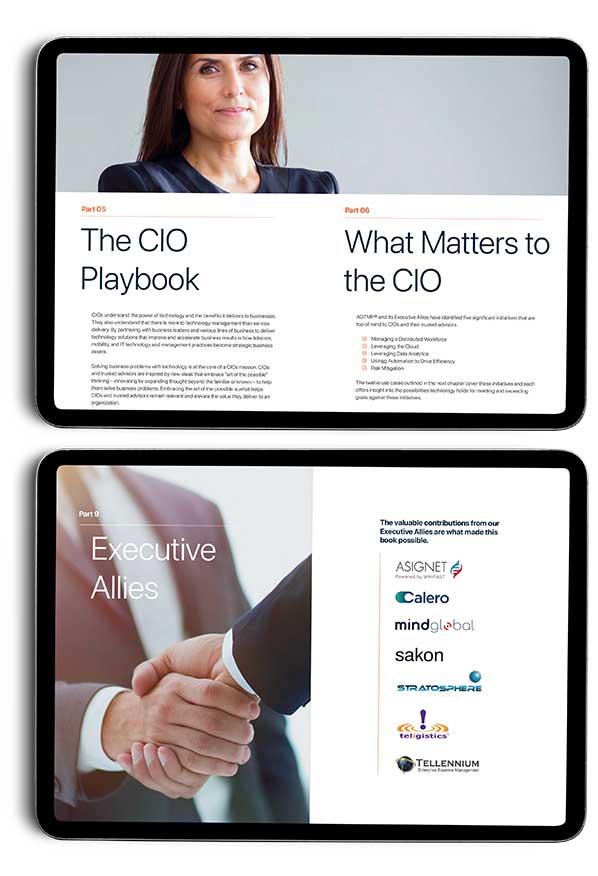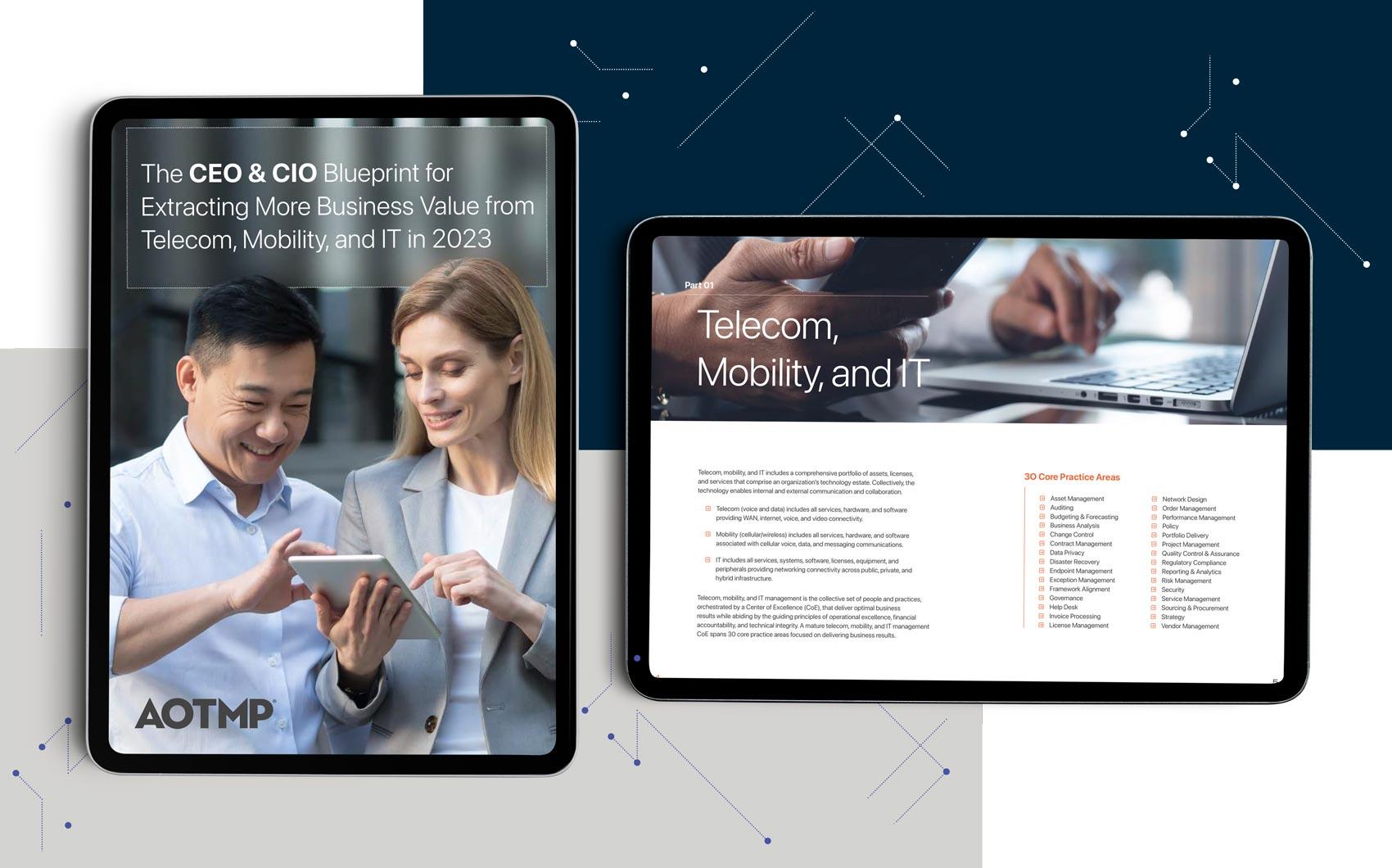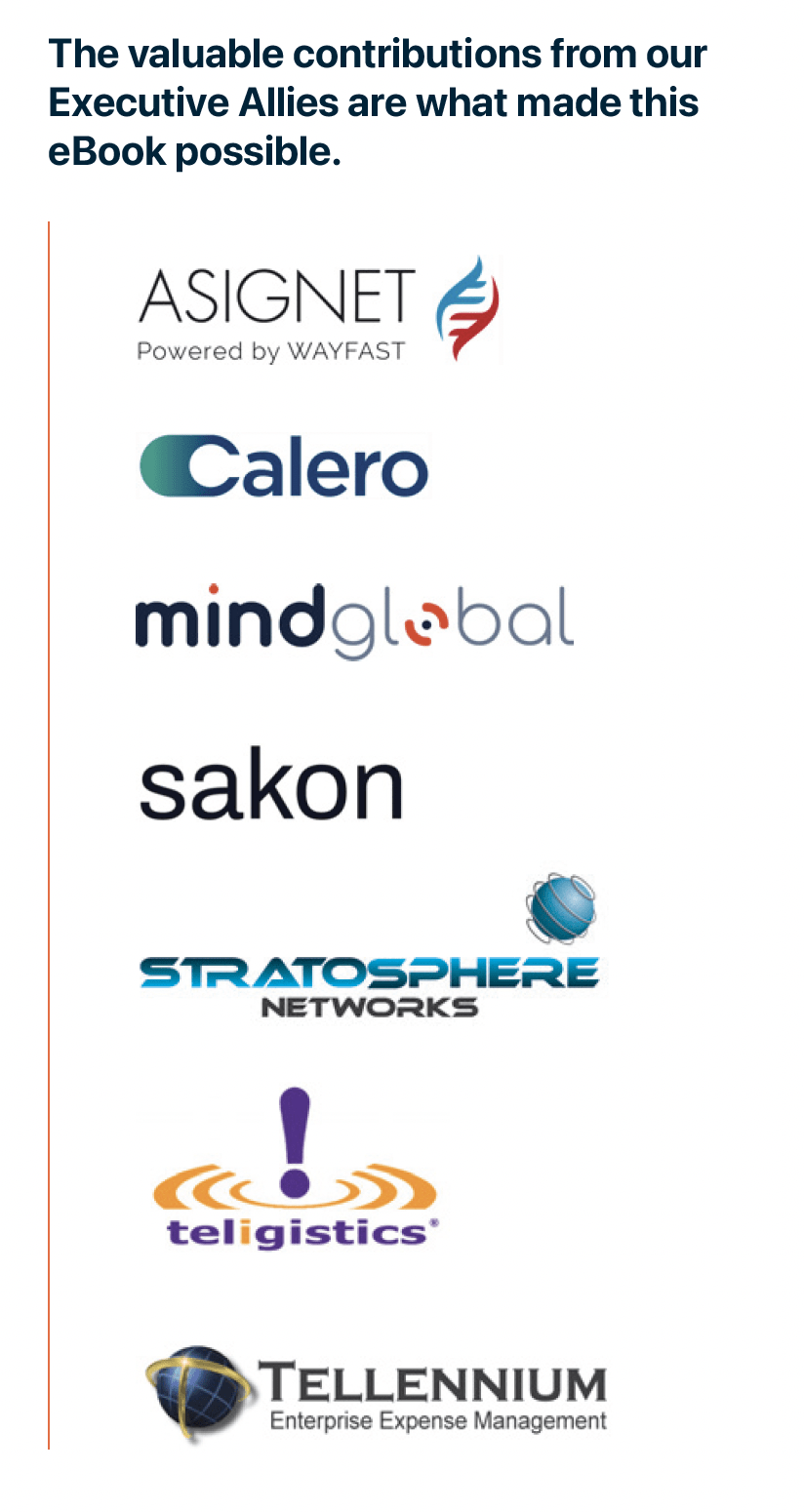 Informs & Inspires Leadership Action to Generate Better Business Results
This free eBook illustrates the power of technology in modern business.
This eBook highlights the role telecom, mobility, and IT management plays in elevating business performance through innovation and execution. CEOs, CIOs, and technology management professionals will benefit from reading twenty-one thought-provoking use cases that address critical business initiatives. 
Vendors will also benefit from reading this eBook by gaining new insights on what is top of mind for today's CEOs and CIOs.
This eBook provides use cases that illustrate the impact and business value delivered by telecom, mobility, and IT management across ten critical initiatives:
CEO Initiatives
People and Culture
Workforce Productivity
Innovation
Leveraging Technology
The Need for Speed
CIO Initiatives
Managing a Distributed Workforce
Leveraging the Cloud
Leveraging Data Analytics
Using Automation to Drive Efficiency
Risk Mitigation