Carrier margins are shrinking as legacy telecom service providers face constant price pressure on commodity services, such as internet, MPLS, voice, etc. While pricing is steadily decreasing for some of the commoditized services, corresponding volume increases have not been sufficient to compensate.
The array of services has increased over the past 10 years and some new services, such as CDN, DDOS, and collaboration tools, are now also being offered by service providers who have emerged over the last 10 years and are now becoming "strategic partners."
Procurement groups that have historically deployed a negotiation strategy with an optic of "buying more," in the current environment find themselves faced with the logic of having to "buy less" while maintaining existing strategic relationships AND delivering cost savings to their organizations.
Carriers' reactions
The direct consequence is that carriers are trying to restore their margins by securing long-term commitments, lowering costs, and reselling services to achieve higher returns. They are also evolving to offer value-added services which have much higher margins than the basic transport services, and where they can be more flexible on commercial conditions.
Therefore, carriers are more willing to "resell" non-core services from third parties, often resulting in longer delivery and repair times.
The direct contact between the customer and the product group is also lost, making it much harder to receive customized solutions, as well as customers having to interface with more than one provider, thus adding to the workload for operations and procurement.
Internally, the service providers are slowly changing the rules on support, moving from person-to-person service to the much less costly case/ticket management. "White glove" support service is often no longer included in base offerings. To boost revenue, many carriers are starting to charge for obscure "premium" support by adding miscellaneous fees and surcharges or forcing automatic price increases in contract renewals.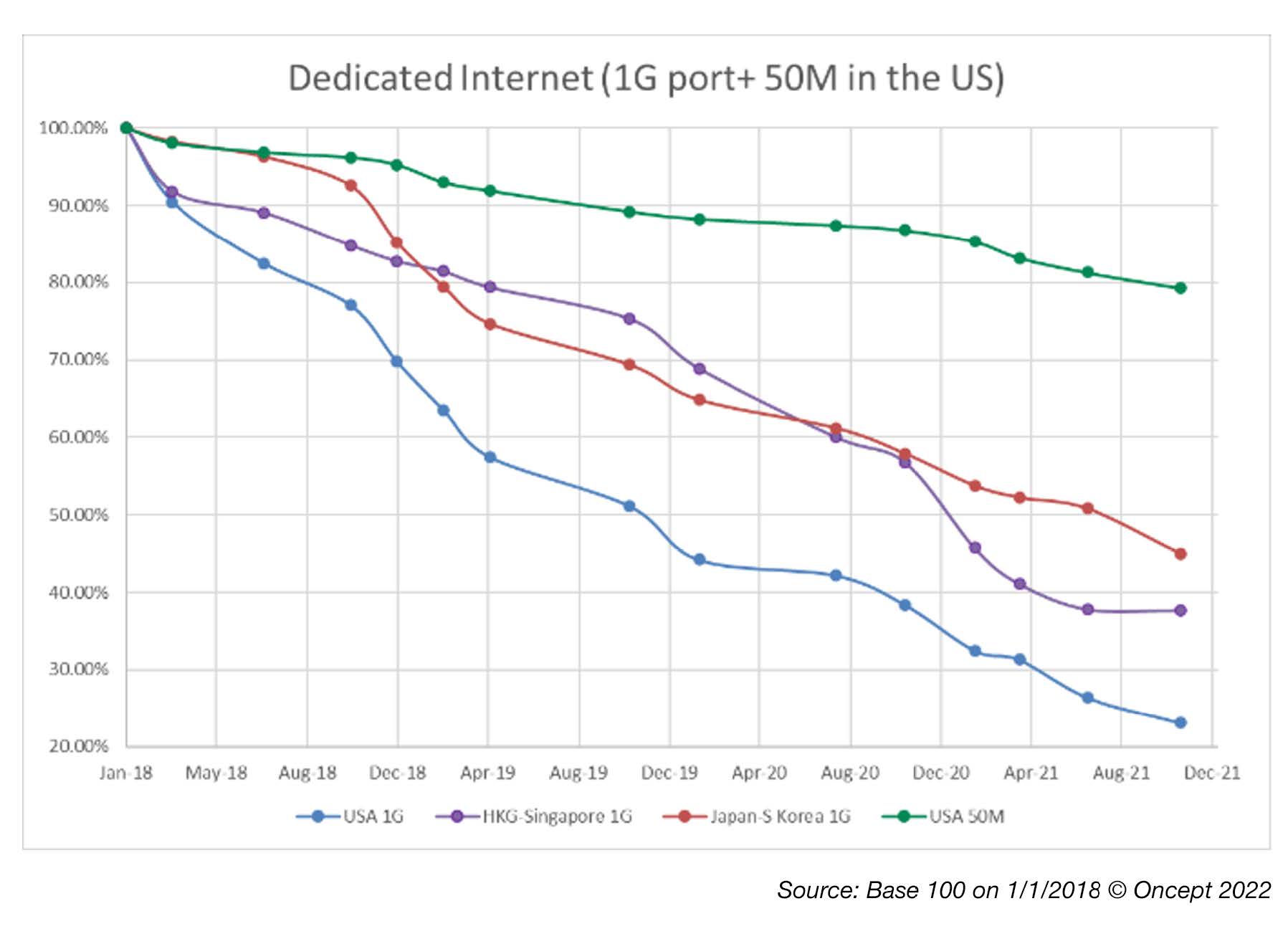 Mutually beneficial contract lifecycle strategies
Buyers need to adjust their negotiation techniques. Using their spend as leverage may not work as well today and they need to be open to long-term commitments in exchange for creative solutions, such as:
Creative credits to compensate for automatic price increases
Binding third-party price benchmarking clauses to keep rates in check for the long term
Technology upgrade clauses in exchange for longer term loyalty
Service providers should reward customer loyalty with stable account teams and direct person-to-person quality support to nurture this newfound fidelity.
Creative contractual clauses should be incorporated for the benefit of both parties.
Flexibility clauses for the buyer (footprint reduction) as they go through their own transformation (office closures, technology changes)
Loyalty clauses in exchange for strict third-party benchmarking clauses to cement long-term relationships