Variety may be the spice of life, but having too much variety in your vendor lineup can cause headaches. Many enterprises are leaning into the concept of vendor consolidation and its benefits. Having fewer vendors means fewer management touch points — fewer invoices, fewer contracts, and fewer vendor scorecards can improve vendor management office efficiency and reduce the complexity that increases business risk. Additionally, having fewer vendors creates the potential for better relationships with preferred vendors, which leads to the possibility of better deals and less spend overall.
However, vendor consolidation is not as simple as just cutting a few vendors from your docket. It is a thoughtful strategy that requires planning and making predictions about the future. To get a variety of perspectives on vendor consolidation trends, as well as to identify some benefits and challenges, we reached out to both enterprise and vendor AOTMP® members to capture their perspectives.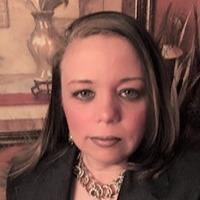 Valerie Banks
Valerie is an AOTMP® Member, and is Global Telecom & Global Network Services Director at Aramark Corporation.
What is your stance on vendor consolidation? 
Less is better, but don't put all of your eggs in one basket. Working with some vendors can go from good to bad. You may need to make moves, and it's best to already have a plan B or C vendor in line for when you need to make those sudden changes. Establishing a new vendor in your organization can also be time consuming, as it may involve your legal team, supply chain, accounting, etc. It's best to have some of that out of the way for when you need to make a move. Consolidate where you can, but where possible, don't be single threaded. 
What are some benefits of vendor consolidation? 
Enterprise-grade agreements

 

Volume discounts

 

Dedicated support, sales, and solutions team and someone to call directly

 

Consolidated invoices

 

Less contracts to manage for renewals

 

Early Termination Fee offsets

 

Streamline approach for delivering solutions for the business

 
What are some challenges of vendor consolidation? 
Geographical limitations. One vendor may not be able to deliver services to every place your business operates.

 

Time, resources, and project management required to make those changes within the enterprise.

 

Installation and one-time charges incurred when consolidating services may be a factor depending on what is required to swap services.

 
How does vendor consolidation affect vendor relationships? 
It should create a better partnership.

 

It offers more insights into trends and roadmaps.

 

It provides educational opportunities.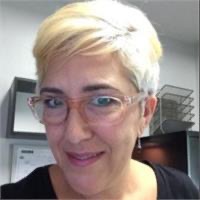 Michelle Price
Michelle is an AOTMP® Member, and is Business Operations Manager at Cisco Systems.
What is your stance on vendor consolidation?  
We are working towards this at our company. It will be ongoing due to the many acquisitions, as we inherit many different vendors. Working to move the services off these smaller vendors to our preferred ones.  
What are some benefits of vendor consolidation?  
Easier invoice processing by reducing the number of vendors and accounts to manage. Can negotiate better rates and reduce spend.  
What are some challenges of vendor consolidation?  
Some of the preferred vendors are not in the area/country, so cannot be moved. Some of the businesses we acquire do not want to change to a different vendor. They also may continue pay for their own services. Getting their agreements to roll under ours can be a difficult process as well.  
How does vendor consolidation affect vendor relationships?  
It can help strengthen our partnership with preferred vendors.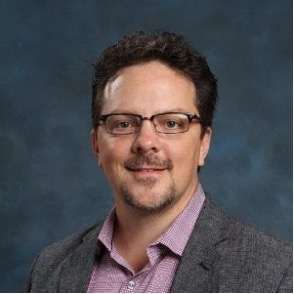 Brian Goddard
Brian is an AOTMP® Vendor Member, and is Director of Services Architecture, Communications Lifecycle Management at NTT Ltd.
What trends are you seeing among your customers regarding vendor consolidation? 
This can be thought of in more than one context:  1) Customers consolidating their telecom suppliers and 2) Customers consolidating their third-party suppliers for multiple services.  Specifically within the NTT CLM organization, our CLM clients are looking to reduce the number of carriers they do business with.  Within NTT as a whole, it is a much louder conversation because NTT provides all manner of telecom, network management, cloud communications, cyber security, data center, system integration and cloud management services (to name a few).  So, we see many clients looking to source different services from a single provider. 
Why are customers interested in consolidating vendors? 
Saving money is the obvious reason, but not simply due to bulk discounts by procuring multiple services from a single vendor.  It's also about resource allocation.  Organizations have either had to downsize due to the pandemic or are now facing staff shortages which necessitates minimizing the workload.  in this case, reducing the number of vendors their staff need to manage.  That includes procurement as well as operations. 
What are some customer benefits of vendor consolidation? 
Fewer third-party contacts and contracts to manage, consolidated and consistent processes (contract management, billing, support, etc.). 
What are some customer challenges you see because of vendor consolidation? 
The immediate challenge is the need to change existing services.  Making a change is difficult.  The procurement process, especially if managed by RFP is expensive and time consuming…exactly the problems they are trying to solve. 
How does vendor consolidation affect relationships for customers who have consolidated vendors? 
It will reduce the number of relationships they need to manage, which is the primary goal.  For the TEM provider, there is some small benefit through economies of scale (dispute management, invoice retrieval, stewardship, etc.), which may be offset by reductions in total spend under management.