Major telecom carriers in Australia will no longer support Plain Old Telephone Service (POTS) by the end of this year. In the United Kingdom, POTS — interchangeably used with the term public switched telephone network (PSTN) — will switch off in 2025. With similar deadlines looming around the globe, the clock is ticking for enterprises to adapt to plans that call for digital phone lines with calls routed over Internet Protocol (IP).
This is not a new topic by any stretch of the imagination. Back in 2013, the Federal Communications Commission (FCC) sought to sunset POTS in the United States by 2018, eventually approving the measure in a 2019 memorandum: "Rather than a foothold for new entrants into the marketplace, they have become a vice, trapping incumbent LECs [local exchange carriers] into preserving outdated technologies and services at the cost of a slower transition to next-generation networks and services that benefit American consumers and businesses."
With the loose 2018 deadline come and gone and FCC approval in place, the new date is 2025 and the pressure is mounting. Telecom providers are staking their own deadlines, often earlier than regulated, to notify and switch customers to a new system. The most common issues cited are difficulty maintaining and investing in multiple networks as technology transforms, leaving traditional copper line service to become a thing of the past.
In the UK, while 52% of businesses are aware of the deadline — 56% for businesses with more than 50 employees — only 8% are prepared, according to a report from Cisco, Gamma, and BT. If this is news to you too, or if you are unaware of how to approach it for your business model, seeing how others are approaching it may benefit your strategy.
It's helpful to examine past and current connectivity needs as an organization plans its next steps in this transition period. The PSTN is essentially an aggregate of the world's circuit-switched telephone networks; local, regional, and national carriers operate the copper-based outdated infrastructure, which is being replaced globally.
Some options will allow enterprises to buy time to adjust or fully embrace internet access to move business forward. Many telecom experts would recommend a full service audit during the research phase. Whatever route is chosen, the same business needs for telephony connection must offer necessary services, which aside from the basics of inbound and outbound calling, often include:
Local, mobile, toll-free, and national number availability
Localized caller ID and number masking for outbound calls
Emergency service access for 911
Access to in-country toll-free numbers
Dual-tone multi-frequency (DTMF) signaling (Quick trivia point: This is the touchtone that replaced the rotary and pulse dialing before it and is named as such because it combines high-frequency and low-frequency tones arranged by rows and columns to indicate the correct number assigned to the frequency for accurate connection)
Number portability (ability to change telephone numbers when switching providers)
While the change impacts all enterprise sizes, small to medium businesses (SMB) will have different challenges than larger companies with 1,000 or more employees. If they haven't already, the time is now to adjust. Choices include POTS in a box, IP infrastructure, and even satellite; the outcome can affect both wireless and wired lines.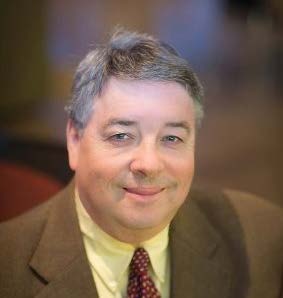 In a world where high bandwidth (speed) and low latency (delay) is revered, the telecom path chosen will inevitably impact an organization. The rate of speed to make the connection might be measured more in microseconds but the rate at which it loads a visible image is often more valuable for user experience. Satellites may give you a fast connection but a noticeable pause before loading; fiber, on the other hand, can deliver both in bandwidth and latency.
Add in remote work environments and organizations with multiple sites located in various geographic locations and the path to connection gets even more challenging. This may be more apparent when working on a device than for making a phone call, but can also be seen when the call is taking place not from a smartphone, but a desktop or laptop.
POTS lines began showing a noticeable cost increase for ONEOK's 150 locations, which pushed the Midwest-based natural gas service provider to move to contract pricing, according to Telecommunications Expense Analyst John Hill. He said he has been questioning the validity of whether providers will stop supporting operable POTS lines and whether cloud providers are using it as a scare tactic for revenue.
Hill added initial legal discussions haven't given him clear answers, but it's an area he's closely watching, in part because of the number of ONEOK's remote sites and the limited availability of broadband. Also, as an energy company, ONEOK must abide by security regulations, which cannot necessarily be met with an internet connection.
The telecom veteran knows a "workaround" way to improve bandwidth, but it must be supported by the telecom providers who said they are not investing any further efforts with copper lines.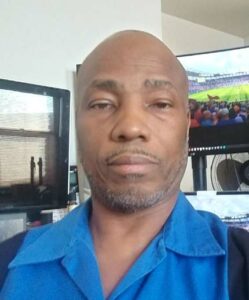 Specialist Network Designer Keith Blake, with global telecom provider BT, suggests enterprises wishing to move to a VoIP infrastructure should discuss their needs with their carrier, regarding speed, locations, and costs. He also notes many companies have concerns about how their analog connections with systems such as elevators and fax machines will operate during the changeover.
"Elevators have analog phones connected to circuits. We have gateways that connect on the IP side; you can provide analog and fax, you can also do fax-over IP. Servers can be installed to take call connections over IP and you don't need the machine. You can be properly can be set up."
Blake said the industry term "decommissioning" is a misnomer, as "public network telephony is not going away, but is just changing from sswitching infrastructure (ISDN/POTS) to VoIP."