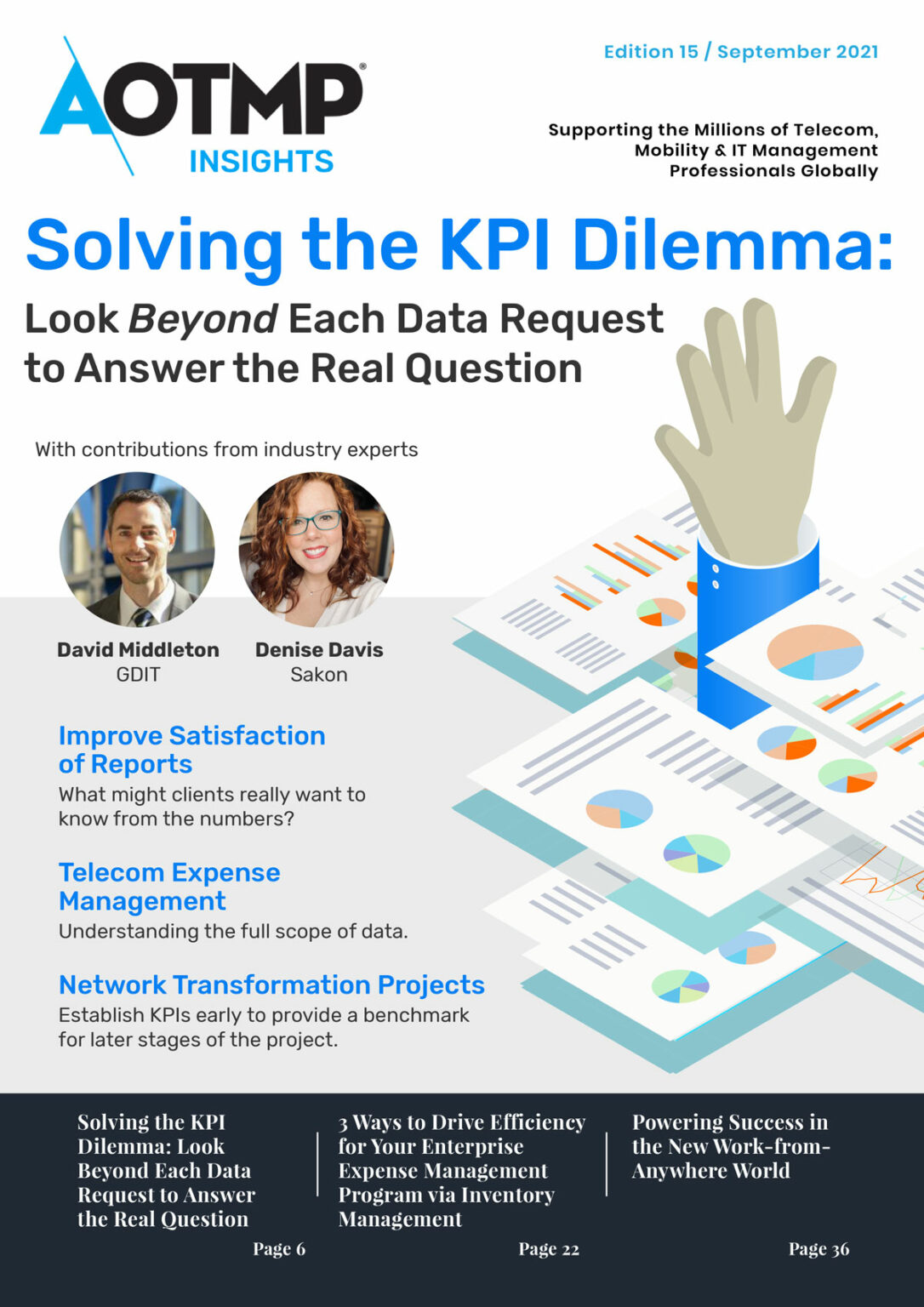 Solving the KPI Dilemma
Look beyond each data request to answer the real question.
Also Featuring:
Improving the satisfaction of reports.
Telecom expense management: Understanding the full scope of data.
Powering success in the new work-from-anywhere world.
IT expense management in a SaaS world.
Welcome new AOTMP® Members.
Contributions from industry experts.